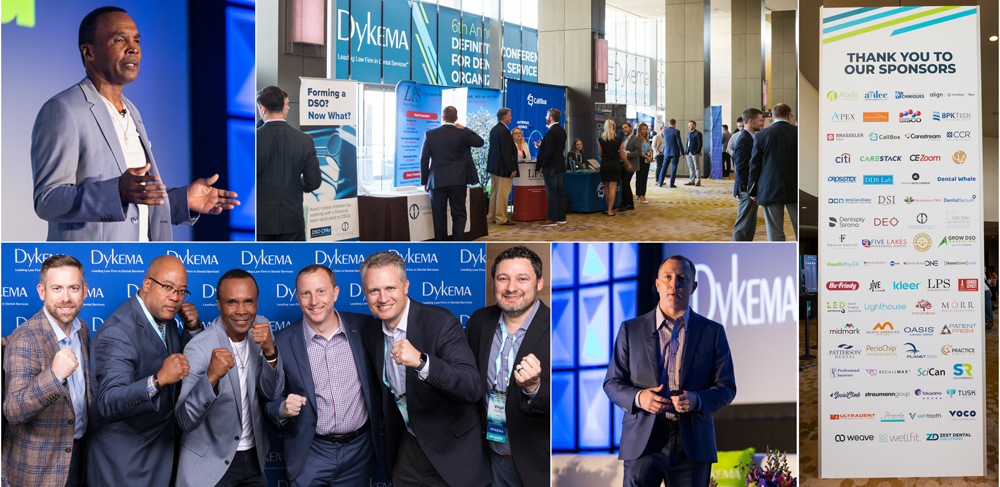 Dykema's Annual DSO Conference Continues to Set New Records
Dykema held its 6th Annual Definitive Conference for Dental Service Organizations (DSOs) July 10-12, 2019 in Dallas. Designed to serve as an immersive event for practice owners, executives, investors and in-house counsel, the annual conference has been so successful that it has quickly become the preeminent industry event.
Considered by many to be the most informative and best networking DSO event of the year, the award-winning conference had more than 800 registrants featuring attendees from across the nation, 33 percent more than last year's event. The number of sponsors also increased by more than one-third, reaching a total of 68 this year.
The event also featured Boxing Hall of Famer, Olympic Champion and bestselling author Sugar Ray Leonard, who served as keynote speaker, sharing inspiring stories of what it took for him to reach his dream of Olympic gold, get to the top of his professional career, and his journey of making the challenging transition from life as an athlete to that of an entrepreneur.
To view photos from this year's event, click here.