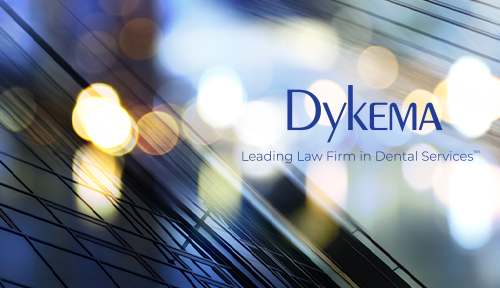 Dykema Represents Global Powerhouse Bain Capital in DSO Transaction
Dykema, a leading national law firm in dental services, is proud to announce that its Dental Service Organizations (DSO) Industry Group provided legal representation to Bain Capital Double Impact, the impact investing business of Bain Capital, in its investment in Rodeo Dental & Orthodontics, a premier group-practice provider of specialty dental services to families throughout the state of Texas.
The partnership resulting from the deal will enable Rodeo Dental to rapidly expand its patient access to high-end, oral health care services in Texas and beyond. Dykema attorneys Brian Colao, Eric White, Zack Hoard, Craig Woods, Kathy Kudner, Eric Klein and Kristin Naidysh worked on the transaction.
In a press release issued by Bain Capital, Dr. Saam Zarrabi, Executive Chairman of Rodeo Dental & Orthodontics stated that "the large group practice model that integrates all dental specialties under one roof is poised to become one of the many great dental platforms to lead the future."
Dykema's DSO Industry Group offers a multi-discipline team that provides top-tier counsel, whose demonstrated accomplishments and proven experience cover the entirety of the business and legal needs that are unique to Dental Service Organizations. Our practitioners—whose areas of experience range from Mergers & Acquisitions to Litigation, Real Estate, Tax, Brand Protection, Employment Law, Health Care, Government Investigations and Corporate Compliance—provide, both individually and collectively, top-tier legal representation and "go-to" strategic counsel.