Free Webinar on June 5: Creating a DSO that Dentists Want to Join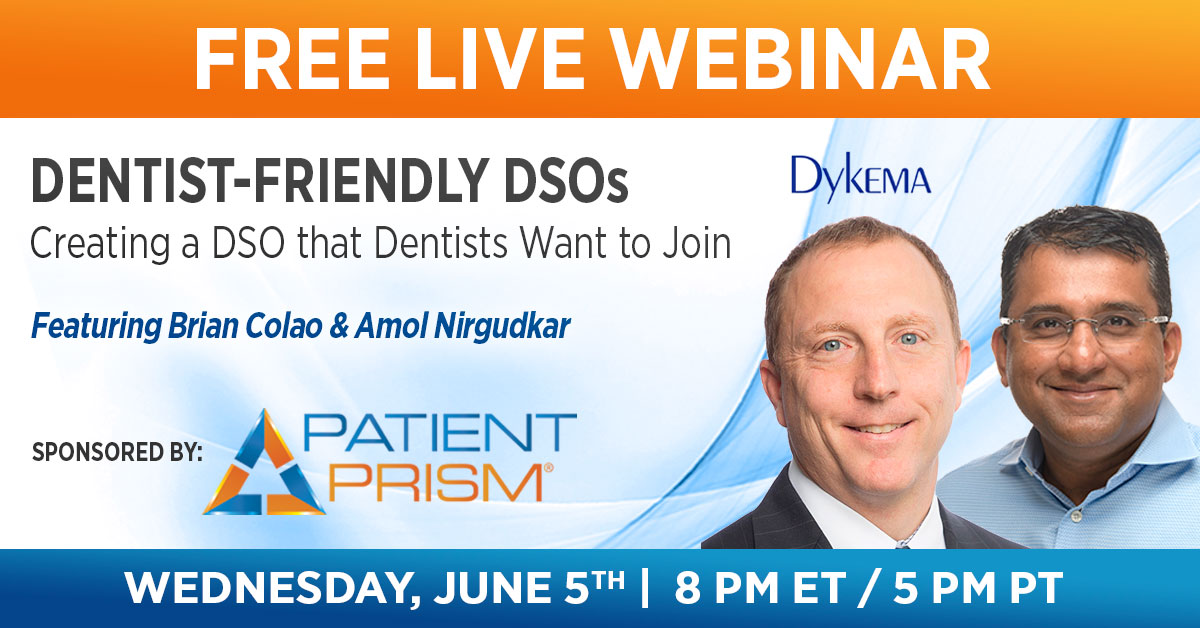 Emerging and established DSOs are vying to attract the best providers in the industry. 
Join Brian Colao, the Director of Dykema's DSO Industry Group, and Amol Nirgudkar, CEO of Patient Prism, as they discuss the four keys to success in creating a DSO that will attract – and retain – incredible dentists. The webinar is on Wednesday, June 5, at 8:00 p.m. ET.
SIGN UP TODAY TO SAVE YOUR SEAT