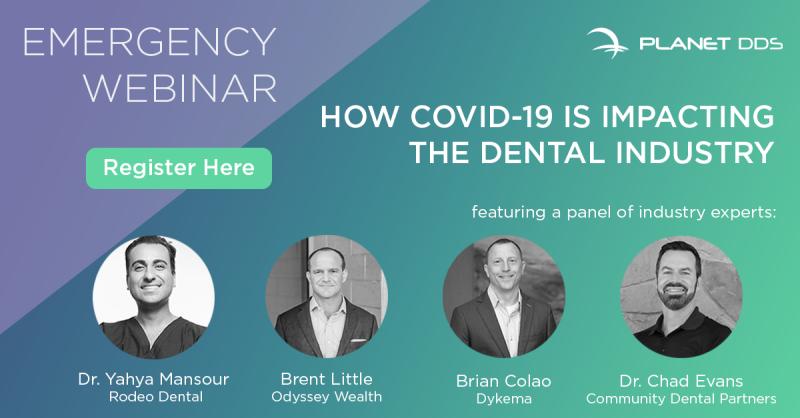 How COVID-19 is Impacting the Dental Industry – A Complimentary Webinar
There's no question that the Coronavirus (COVID-19) is impacting many industries across the nation, and the dental industry is no exception.
Planet DDS will be hosting an emergency webinar on Thursday March 19th at 10:00 am PST / 1:00 pm EST to discuss this crisis and how it can impact your practice. The panel will be moderated by Brian A. Colao, who will be joined by Yahya Mansour (Chief Medical Officer of Rodeo Dental), Chad Evans (Chief Dental Officer of Community Dental Partners) and Brent Little (CEO of Odyssey Wealth).
This interactive panel will be accepting your questions during the webinar. Click here to register.