State Orders Regarding the Operation of Dental Practices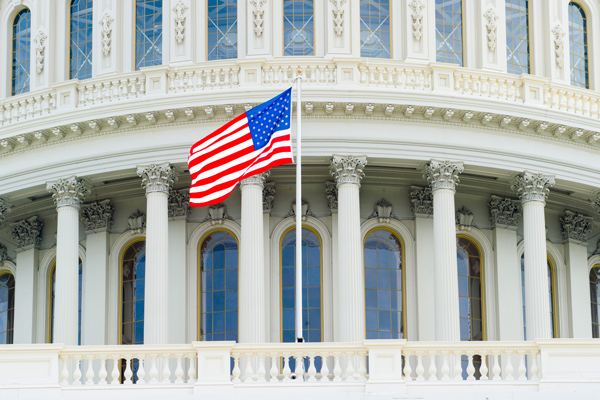 Below is a summary of the state by state orders regarding the need to limit or postpone dental care due to the spread of COVID-19. The Dykema DSO team will make every effort to keep this updated as possible. Please consult with your state dental board directly to ensure up-to-date and accurate information.
LAST UPDATED SUMMARY – STATE ORDERS
(Click on State name to launch the state's Dental Board Website for additional information)
ALABAMA (Reopened as of May 1)
On April 28, State Health Officer Scott Harris issued the Safer at Home order: Effective April 30 at 5pm, dental, medical or surgical procedures may proceed unless the State Health Officer or his designee determines that performing such procedures, or any category of them (whether statewide or regionally), would unacceptably reduce access to personal protective equipment or other resources necessary to diagnose and treat COVID-19.
ALASKA (Reopened for low risk routine type services as of April 20 and elective surgeries and non-urgent needs including aerosol generating procedures as of May 4)
Governor Mike Dunleavy has said that Alaskans can schedule elective surgeries on or after May 4 and visit their doctors for non-urgent needs with proper Covid testing (this includes elective aerosol generating procedures). Non aerosol generating procedures opened April 20.
ARIZONA (Reopened for elective procedures with restrictions as of May 1)
On April 22, Gov. Ducey issued Executive Order 2020-32, providing that "hospitals and healthcare providers [including dental surgery providers] that have sufficient supplies of PPE, available capacity within their hospital, ability to test pre-operative patients and at-risk healthcare workers for COVID-19, and ability to protect their vulnerable patients should be able to resume elective, non-essential surgeries [on May 1] if they can demonstrate they can continue to meet criteria related to PPE, bed capacity, testing and precautions."
ARKANSAS (Reopened for elective procedures with restrictions as of May 11)
Dental facilities and dental health care providers (DHCP) may resume services that require minimal protective equipment on May 11, 2020. Phase I should begin with a reduced volume of patients scheduled to maintain appropriate social distancing. Transitioning to subsequent phases will be determined by the course and decline of impact related to COVID-19 cases in Arkansas.
CALIFORNIA

(Emergency Only as of 6/1/2020)
The Board does not have authority to close businesses or practices. The Board strongly encourages you to assess whether your business is an essential job function as outlined by the Governor and follow the guidelines from the Centers for Disease Control and Prevention. Check with your local county health department to determine what activities are also considered essential and non-essential.
On May 7th CDPH issued updated Guidance on Resuming Practice: To protect public health, I as State Public Health Officer and Director of the California Department of Public Health order all individuals living in the State of California to stay home or at their place of residence except as needed to maintain continuity of operations of the federal critical infrastructure sectors, as outlined at https://www.cisa.gov/identifying-critical-infrastructure-during-covid-19. In addition, and in consultation with the Director of the Governor's Office of Emergency Services, I may designate additional sectors as critical in order to protect the health and well-being of all Californians. OUTLINED: Health care providers and caregivers (e.g., physicians, dentists, psychologists, mid-level practitioners, nurses and assistants, infection control and quality assurance personnel, pharmacists, physical and occupational therapists and assistants, social workers, speech pathologists and diagnostic and therapeutic technicians and technologists). Workers in other medical facilities (including Ambulatory Health and Surgical, Blood Banks, Clinics, Community Mental Health, Comprehensive Outpatient rehabilitation, End Stage Renal Disease, Health Departments, Home Health care, Hospices, Hospitals, Long Term Care, Organ Pharmacies, Procurement Organizations, Psychiatric, Residential, Rural Health Clinics and Federally Qualified Health Centers, cannabis retailers). Public health / community health workers, including those who compile, model, analyze and communicate public health information. Workers that manage health plans, billing, and health information, who cannot practically work remotely. Workers who provide support to vulnerable populations to ensure their health and well-being including family care providers.
COLORADO (Reopened for voluntary or elective surgeries and procedures to begin under certain conditions as of April 27)
On May 6 Public Health Order 20-29 was amended by CDPHE. This order provides some clarification and modifies text of the original order that was released on April 27.
CONNECTICUT

(Reopened as of May 8)
Governor Lamont is telling Connecticut residents to "Stay Safe, Stay Home." All nonessential workers are directed to work from home, and social and recreational gatherings of more than five are prohibited. All previously enacted executive orders on all closures, distancing, and safety measures have been extended through at least May 20. Dentists considered essential.
DELAWARE

(Reopened for elective procedures as of May 20)
As stated in the DPH document, dentists, as health care providers, may resume elective and non-urgent procedures and appointments on May 20, 2020, provided required measures are in place.
DISTRICT OF COLUMBIA (Reopened for elective procedures as of May 29)
On May 27, 2020 Mayor Muriel Bowser issued Mayor's Order 2020-067, which declares that the District is in Phase One of reopening and establishes the applicable standards, lifts restrictions in the "Stay at Home" Order and allows certain businesses to reopen on May 29, 2020 under specified conditions.
Healthcare providers may continue to offer, or resume offering, services, including outpatient or other surgical procedures in the District that will not unduly burden hospital capacity or COVID-19 related resources. Guidance on allowable Phase One procedures is provided by DOH.
FLORIDA (Reopened as of May 4)
On April 30, Gov. Ron DeSantis released Phase 1 of his plan for Florida's recovery. Section 5 of Executive Order 20-112, specifically allows for elective procedures to resume in a hospital ambulatory surgical center, office surgery center, dental office, orthodontic office, endodontic office or other health care practitioners' office effective on Monday, May 4, only if certain criteria is met. The executive order outlines that facilities must have adequate personal protective equipment (PPE) to complete procedures without seeking additional federal or state assistance regarding PPE supplies. It also states in order for the facility to continue elective procedures, the facility has not sought any additional federal, state or local government assistance regarding PPE supplies since resuming elective procedures. Basically, each dental office must have adequate PPE to resume elective procedures.
4.20.20: Through issuance of Executive Order 20-72, Gov. Ron DeSantis has mandated the prohibition of any medically unnecessary, non-urgent or non-emergency procedure or surgery in the state of Florida. All hospitals, ambulatory surgical centers, office surgery centers, dental, orthodontic and endodontic offices and other health care practitioners' offices are directed to immediately cease performing elective services until May 8, 2020. Dentists would still be required to see emergency patients.
GEORGIA (Reopened as of May 1)
The Governor [through his Executive Order] is permitting dental practices to resume services provided that practitioners adhere to current CDC guidelines. While the Board has been inundated with questions relating to staffing and treatment, determinations regarding individual patient care must rest solely with the individual practitioner. The Board trusts all practitioners to utilize professional judgment while making decisions to safely meet the needs of their patients, staff, and community.
HAWAII (Open for elective procedures)
No specific guidance from the Board of Dentistry. Stay-at-Home Order expires on April 30th. The HDA sent all members the HDA's "Safe Return to Work" Guidance to begin to work on May 1, 2020. The HDA recommends that Hawaii dentists return to work in a manner consistent with local and state orders, adhering to established public health guidelines, and in phases that are deemed safe, cautious, and methodical.
IDAHO (Reopened for elective procedures as of May 1)
On April 30 Gov. Brad Little Governor announced that effective May 1, Idaho officially entered into Phase one of re-opening. The Governor does recognize dentistry as an essential business, and he again referenced the CDC guidelines. The guidelines from the CDC, OSHA and ADA provide the framework for dentists to operate in conjunction with Governor Little's stay at home order. There is currently no mandate in the State of Idaho to close dental practices.
ILLINOIS

(Reopened for routine oral and dental care as of May 11)
Beginning May 11, the Illinois Department of Public Health recommends that oral health providers resume provision of routine oral and dental care consistent with this guidance ("Interim Guidance: Routine Oral and Dental Care" dated May 8, 2020) for minimizing risk of transmission of COVID-19 in an oral healthcare setting.
INDIANA (Reopened for elective procedures as of April 27)
On April 24, Gov. Holcomb issued an order allowing elective procedures to resume on April 27. Health care providers and facilities may resume these procedures so long as they have adopted policies and best practices that protect patients, physicians, and staff against COVID-19 and also have sufficient quantities of PPE. Providers and facilities should consult the best practices and recommendations developed by their respective medical associations or industries.
IOWA (Reopened for elective procedures as of May 8)
On May 6, 2020, Governor Kim Reynolds issued a proclamation regarding dental services. In conjunction with the Iowa Department of Public Health, unless otherwise modified by subsequent proclamation or order of the Iowa Department of Public Health, a dentist and his or her dental staff may resume providing any dental services if the dentist complies with all issued requirements, effective at 5:00 a.m. on May 8, 2020 and continuing until this disaster proclamation expires.
KANSAS (Reopened for elective procedures as of May 4)
On Thursday, April 30, 2020, Governor Kelly issued Executive Order 20-29, which lifts the prior stay-at-home order (#20-24) in phases. This order will become effective at 12:00 a.m. on Monday, May 4, 2020.
The decision to reopen a dental office or remain closed, once the order is lifted, is a decision to be made by each individual dental practice in consultation with any county orders. The safety of patients, dentists and dental team members has been and always will be the Bureau of Oral Health's utmost concern. Dentists should exercise professional judgment and carefully consider the availability of appropriate PPE to minimize risk of virus transmission.
KENTUCKY (Reopened for elective procedures as of April 27)
On April 26, 2020, the Governor has approved the plan submitted by seven dental entities, including the KDA, for dentists to get back to work. As he said, if you are not ready to go or do not have the proper PPE, you are not required to open. As always, dentists are expected to use professional judgment and seek guidance from the KY Board of Dentistry when necessary.
LOUISIANA (Reopened for time sensitive procedures as of April 27)
On April 20, 2020, the Governor has issued an order allowing "time sensitive" dental procedures in addition to essential dental procedures. The Governor has indicated that he wants health care professionals to use their professional judgment to determine situations in which a procedure is time sensitive. Dentists should use their professional judgment in determining whether a given procedure on any given patient is time sensitive. Nevertheless, in order to give guidance to the dentists of this state the Louisiana State Board of Dentistry and the Louisiana Dental Association present the following suggestions:
In general, "time sensitive" procedures fall between routine procedures and essential procedures. Any condition that likely will worsen if postponed to the extent that the patient might be harmed would be considered "time sensitive." Procedures that are performed strictly for the purpose of enhancing cosmetics are not time sensitive. Any dental procedure that is not addressing a disease process is not time sensitive.
MAINE (Reopened as of May 18)
On May 12, the Maine Department of Health and Human Services (DHHS) issued the following: ON May 12, the Director of the U.S. Centers for Disease Control and Prevention (CDC) stated that CDC is in the process of updating its April 27 guidance on dental services which recommends postponing non-urgent dental care. Once issued, Maine DHHS will rely upon it along with relevant guidance from the American Dental Association and Maine Dental Association. Until that point, dental providers continue to be encouraged to safely provide urgent care. If CDC recommendations are not issued by May 18, DHHS will rely upon the ADA and MDA guidance.
On May 15, the Board of Dental Practice voted to issue updated guidance reinforcing the Maine DHHS announcement from Tuesday. DHHS issued updated COVID-19 Guidance for Health Care Providers, which acknowledges the US CDC is in the process of updating its recommendations and if updated guidance is not posted by Monday, May 18, DHHS will defer to ADA and MDA guidance for reopening dental practices in Maine.
MARYLAND (Reopened for elective procedures as of May 7)
BOD statement recommends that all dental practices postpone performing elective procedures if the patient's health will not be compromised. On May 6, Governor Hogan announced the resumption of elective medical procedures, which includes dental, effective 7 AM on Thursday, May 7, 2020. Governor Hogan has directed the Maryland Department of Health (MDH) to issue guidance that allows hospitals and licensed health care providers to resume elective and non-urgent medical procedures. Providers must exercise their independent professional judgment in determining what procedures are appropriate to perform, which appointments should occur, and which patients to see in light of widespread COVID-19 community transmission. All health care workers, patients, and others must be screened for COVID-19 symptoms, and physical distancing requirements must be strictly maintained in all settings where people must wait in order to minimize direct contact between individuals.
MASSACHUSETTS (Reopened for emergent and likely to become emergent if deferred treatment, as of May 25)
On May 18, Gov. Baker announced his phased re-opening plan that indicated: The phased reopening gives businesses permission to reopen, but reopening is not mandatory. Businesses should refer to the Sector-specific Protocols and best practices for detailed guidance on reopening and should follow a self-certification process. The following businesses will be eligible to reopen, subject to their ability to comply with all mandatory safety standards: On May 25th other health care providers who attest to specific public health/safety standards can provide high priority preventative care, pediatric care and treatment for high risk patients. Dentists considered "other health care providers."
MICHIGAN (Reopened as of May 29 for regular treatment services when adopting strict protocols to prevent infection)
On May 21, Gov. Gretchen Whitmer issued Executive Order 2020-96, rescinding Executive Order 2020-17, which prohibited non-essential/non-emergency care in medical and dental offices. With the new Executive Order, Michigan dental and medical offices will now be free to resume regular treatment services, effective May 29. The governor also issued a separate order, Executive Order 2020-97, updating a prior rule on workplace safety. Per EO 2020-97, all reopened outpatient health-care facilities, including dental offices, must adopt strict protocols to prevent infection.
MINNESOTA (Reopened as of May 10)
On May 6, Gov. Walz issued Emergency Executive Order 20-51 that states: Beginning on May 10, 2020 at 11:59 p.m., healthcare facilities providing procedures that utilize PPE or ventilators – whether veterinary, medical, or dental – must complete the requirements set forth in this Executive Order. Any facility that offers procedures that utilize PPE or ventilators must develop and implement an internal oversight structure and written plan establishing criteria for determining whether a procedure should proceed during the COVID-19 pandemic, for prioritizing procedures, and for ensuring a safe environment for staff, patients, and visitors. Detailed requirements are set forth in the MDH guidance "Requiring Facilities to Prioritize Surgeries and Procedures and Provide Safe Environment during COVID-10 Peacetime Emergency, available at: https://www.health.state.mn.us/diseases/coronavirus/hcp/guidesurgery.pdf. This guidance states: After May 10, 2020, at 11:59 p.m., hospitals, ambulatory surgical centers and clinics, including dental, veterinary, mobile and other facilities performing procedures that utilize PPE or ventilators must complete the requirements in this guidance document and Executive Order 20-51.
MISSISSIPPI (Reopened for Non-Essential Services for Low-Risk Patients Only on May 11 and for All Patient Categories with proper PPE on May 18th)
On Friday, April 24, Gov. Reeves signed a new executive order establishing a statewide Safer at Home order for Mississippi to continue protecting public health while beginning the process to safely reopen the state's economy. Healthcare professionals and facilities may resume performing elective medical and dental procedures and surgeries as allowed and approved by MSDH. Such non-emergent procedures and surgeries should limit their use of disposable PPE and not request PPE from any public source. Previously, on April 15 the MSBDE voted to extend the MS Department of Health Mandate for Mississippi Dentistry through Monday, April 27th pursuant to the Governor's Executive Order No. 1470. This mandate states in uncertain terms that "Dentists must delay non-emergency or routine dental procedures." This is a public health order that is mandatory and enforceable by law.
MISSOURI

(Reopened for elective procedures as of May 4)
Reopened for elective procedures as of May 4. On April 16, 2020, Governor Mike Parson extended the statewide "Stay Home Missouri" Order through May 3, 2020, and announced the state's initial framework to help Missouri safely and gradually move into the recovery phase of COVID-19. On April 29, 2020, the Missouri COVID-19 Dental Task Force shared out their guidance document. It was developed as a joint effort of the Office of the Missouri State Dental Director, which is within the Missouri Department of Health and Senior Services and MO HealthNet Division, the Missouri Dental Association and the Missouri Primary Care Association. The Task Force prepared these guidelines based on the best available evidence to date. These are recommendations which are voluntary in nature and should not be considered to be mandatory directives. Each dentist and dental practice should make its own decisions in good faith and in compliance with all existing laws, rules, regulations and other available guidance.
MONTANA (Recommend essential care on May 1)
Dental care teams, who are considered essential workers by the State of Montana, should utilize professional judgment when providing care to patients and consider best infection control practices outlined by the CDC and ADA. Accordingly, the Montana Dental Association recommends, that on an individual basis, considering local conditions and infection rates, Montana dentists may judiciously consider beginning essential care as early as May 1.
NEBRASKA (Reopened for elective procedures as of May 4)
Reopened for elective procedures as of May 4. DHHS released the DHMs for each county that will take effect May 4th. The DHMs for your county are listed on the DHHS website. As they affect dental offices, there are no prohibitions for dental offices opening up on May 4th.
On April 20, 2020, Governor Pete Ricketts announced that effective May 4th, elective surgeries may resume as long as healthcare facilities have adequate supplies of personal protective equipment (PPE).
NEVADA (Reopened with restrictions as of May 4)
On April 28, Governor Sisolak announced that Nevada is ready to resume limited medical and dental procedures. Nevada's Medical Advisory Team supports the Governor's phased in approach to resume limited medical and dental procedures under strict guidelines. On April 28, a memorandum from the Department of Health and Human Services announced that to alleviate the public health burden that may result from continued dental neglect, introduction of dental services to reduce chronic disease progression while continuing to suspend elective procedures is recommended to take affect on May 4, 2020. This situation is evolving and is subject to change at the discretion of the Governor and Nevada Chief Medical Officer. Postponement of elective dental procedures should continue for public health and safety from the date of this notice.
On May 8, Gov. Sununu issued the following guidance specifically related to dental care in New Hampshire: In addition to CDC guidelines for dental settings, the State of New Hampshire recommends dental practices establish measures to protect patients and employees. This is particularly difficult due to the known production of aerosols in dental procedures, and the prevalence of COVID-19 in asymptomatic individuals in NH. The State of New Hampshire also recognizes the public health burden of untreated dental pathology and the growth of this burden while practices have been closed. Complete guidance is available here: https://www.governor.nh.gov/news-media/stay-at-home/documents/20200508-dental.pdf
NEW JERSEY (Reopened with restrictions as of May 26)
On May 22nd NJDA provided an Alert: This afternoon, the Division of Consumer Affairs notified dentists that as of May 26, 2020, and subject to modification based on changing conditions, Dental Board licensees are to defer elective treatment for COVID-19 positive patients, and to postpone any elective surgery or procedure for asymptomatic patients if, in the licensee's judgment, a postponement will be unlikely to result in an adverse outcome.
In other words, any elective surgery or procedure can be performed if, in the licensee's judgment, a postponement will likely result in an adverse outcome. The NJDA recommends that the reason(s) for the judgment to either postpone or perform the elective surgery or procedure be documented in the patient record.
NEW MEXICO (Reopened for elective procedures as of May 12 with guidelines for qaulifying for reopen)
On May 15 the Executive Order was extended to May 31st. While the restriction on elective care was removed on a limited basis on May 8, three counties do not currently meet the state's requirements to lift restrictions. The restriction remains in force indefinitely in McKinley, San Juan and Cibola. Governor Lujan Grisham and Secretaries Kunkel and Scrase gave approval to reopening guidelines for which dentists may gradually resume providing more services.
On April 30 Governor Michelle Lujan Grisham extended the stay at home orders for the state until May 15th. Additionally, she did not lift restrictions on non-emergent dental care but did lift some restrictions on health care. Q&A posted on the Governors website indicated dentists "may gradually resume non-essential procedures per the Health Department's guidelines, as can other providers of medical procedures such as opticians and audiologists." But these guidelines have not been announced and are still awaiting final approval. NMDA created a Dental Advisory Team to assist the administration with acceptable guidelines to allow dental practices to "gradually resume operations in compliance with guidelines provided by the New Mexico Department of Health."
On April 20, the New Mexico Dental Association recommended that the Governor broaden the definition of essential healthcare services and allow dental offices and other essential health services to begin preparation to provide expanded care. It would be desirable for all dental personnel to be tested prior to resuming full-time care, and NMDA urges authorities to make testing available to establish a baseline for the dental workforce.
NEW YORK (Reopened as of June 1)
Governor Andrew Cuomo announced the approval of statewide opening of dental offices for regular dental care on June 1, 2020.
NORTH CAROLINA (Reopened for elective procedures as of May 8)
On May 5, 2020, Governor Roy Cooper signed Executive Order No. 138 to modify North Carolina's Stay At Home order and transition to Phase 1 of slowly easing certain COVID-19 restrictions effective Friday, May 8 at 5 p.m. This Order removes the distinction between essential and non-essential businesses. Dentists considered essential.
The North Dakota Board of Dental Examiners encourages dental practitioners within the state, to discontinue providing routine, non-essential, and elective procedures through April 30, 2020. Among other guidance, the American Dental Association has clarified routine, non-essential, and elective procedures. Dentists should continue to monitor and comply with any future federal directives as well as any requirements mandated by the State of North Dakota and its Department of Health related to the COVID-19 outbreak.
OHIO (Reopened as of May 1)
Per the  BOD statement, dental offices are permitted to open on May 1, 2020 to provide dental services. The Ohio State Dental Board urges dental healthcare providers to exercise the utmost caution and to adhere strictly to infection control protocols and PPE guidelines as outlined in the ADA Toolkit and CDC. (Statement includes guidelines that BOD says dental offices must follow in their entirety along with any governor's orders.)
OKLAHOMA (Reopened for elective procedures as of May 1)
The state of Oklahoma will be returning to elective procedures on May 1st per the Governor's order. Whenever possible the Board of Dentistry recommends that dental offices follow as many of the recommended precautions from CDC as well as the previous recommendations put forth by the Board.
OREGON (Reopened for elective and non-urgent procedures with restrictions as of May 1)
Reopened for elective and non-urgent procedures with restrictions as of May 1.
On April 27, A new Executive Order was released. This new EO rescinds EO 20-10 and allows non-urgent dental care to resume on May 1, provided all Oregon Health Authority (OHA) administrative rules and guidance are followed. The EO indicates such guidance will be provided no later than May 1. The new EO does not force dental offices to reopen.
PENNSYLVANIA

(Reopened with restrictions as of May 8)
On May 7, Gov. Wolf amended his stay-at-home order extending it through June 4, 2020. Also on May 8, the Pennsylvania Department of Health issued revised guidance on COVID-19 for Dental Health Care Personnel in PA. The guidance indicates that all providers licensed by the Pennsylvania State Board of Dentistry should adhere to the following operating protocols state-wide: Each dental provider should apply their clinical judgment along with their knowledge of the incidences of COVID-19 cases in their area, the needs of their patients and staff, and the availability of necessary supplies to assess whether to re-engage in the provision of non-urgent and non-emergent dental care. In addition, providers may perform non-aerosolizing, non-urgent and non-emergent care only if proper PPE, per OSHA guidance, is available for all dental care practitioners, including dental hygienists. If infection control protocols outlined by the CDC and OSHA cannot be followed, the procedure should not be done.
On May 4, 2020, the Rhode Island Department of Health (RIDOH) indicated: On May 1, 2020, the Rhode Island Department of Health (RIDOH) issued guidance that routine and elective dental care should be postponed until May 8, 2020. This guidance is in alignment with Governor Raimondo's Reopening Rhode Island Plan. Offices that are in a position to begin offering urgent, emergent, and time-sensitive dental care again, can plan to do so on May 9 or after. After a recent conference call with dental providers, we have identified the need to clarify any confusion that may exist after last week's unveiling of Governor Raimondo's Reopening Rhode Island Plan.
On April 27, Governor Henry McMaster issued Executive Order 2020-29, which declares a state of emergency throughout the state and allows for the state's response to COVID-19 to continue. Previously, the Governor extended all his prior orders to April 27. Some of those orders included closing schools, non-essential businesses, and certain public places. Dentists are considered essential.
The BOD encourages licensees to follow the CDC recommendation, that dental facilities postpone elective procedures, surgeries and non-urgent dental visits. The urgency and need for dental procedures should be based on clinical judgment and made on a case-by-case basis.
April 28th – Executive Order 2020-20, Section 1: Implements the South Dakota "Back to Normal Plan"… Non-hospital healthcare (including dentists), including clinic visits, can resume so long as providers secure adequate supplies of personal protective equipment without relying on the state supply.
TENNESSEE (Reopened for elective procedures on May 6)
BOD website links to governor's April 29 order that extends the prohibition on elective, non-emergent dental procedures until May 6th. Order includes the following language: "in light of only recent recommendations by the ADA and the CDC regarding safe dental practice, the Tennessee Board of Dentistry, the Tennessee Dental Association and the Tennessee Dental Hygienists' Association are still working to develop appropriate guidelines to resume non-emergency dental practices safely in Tennessee."
TEXAS

(Reopened for elective procedures as of May 1)
Dentists may fully reopen their dental practices on May 1, 2020 in accordance with Texas State Board of Dental Examiners emergency rule (22 Texas Administrative Code Sec. 108.7 (16)).
Dentists must conduct their practices according to the modified emergency rule that dictates the minimum standards for safely practicing dentistry during the COVID-19 pandemic.
Important modification in the adopted emergency rule include:
• Implementing transmission based precautions, including N95 respirator masks, KN-95 masks, or their substantial equivalent for all Dental Health Care Personnel (DHCP) who will be within 6 feet of any and all procedures likely to involve aerosols.
• DHCP can only use hand instruments and low speed tools for hygiene services and procedures.
• Reduce aerosol production as much as possible.
• DHCP may prioritize the use of hand instruments; should use dental isolation if an aerosol-producing procedure is being performed to help minimize aerosol or splatter.
UTAH

(Reopened for elective procedures with restrictions as of April 22)
Governor Herbert's Public Health order on Tuesday April 21st allows hospital and physicians including dentists to resume elective surgeries. Practices reopened with additional precautions taken by healthcare providers (including Dentistry), based on availability of resources.
VERMONT (Reopened for very low risk and low risk procedures as of May 22)
On May 22, the Vermont State Dental Society issued the following statement to members: We hope you have had a chance to review the VT Department of Health (VDH) Guidelines for the Re-opening of Dental Practices. The Executive Board has been in ongoing communication with one another and is in the amidst of a thorough review which includes obtaining legal guidance.
VIRGINIA (Reopened for elective procedures as of May 1)
Reopened for elective procedures as of May 1. On April 29, 2020, Governor Ralph Northam announced that hospitals and dentists will be allowed to resume non-emergency procedures as of midnight Thursday, April 30.
WASHINGTON (Open for non-urgent dental care as of May 18)
May 15 – Based on the work of the task force, which included the Governor's advisors, it is anticipated that non-urgent dental care can resume at noon on Monday, May 18.
April 29 – In response to Governor Inslee's March 19 proclamation, Washington state health care providers halted all non-urgent ("elective") medical and dental procedures. Per Proclamation 20-24, elective care and procedures were defined as "…health care services, procedures, and surgeries that, if delayed, are not anticipated to cause harm to the patient within the next three months."
While this proclamation is still in effect, WSDA is pleased to announce that Governor Inslee has issued an Interpretive Statement that provides additional guidance on criteria that should be used when determining what care should be provided and PPE prerequisites for providing care. This guidance clarifies that the proclamation allows dentists to perform certain services and procedures many had previously concluded were prohibited; however, this guidance is not meant to signal business as usual.
The Governor's order is in effect until May 18, 2020.
WEST VIRGINIA (Reopened for elective procedures as of May 11)
On Monday, April 27, 2020, Gov. Jim Justice unveiled his comprehensive plan to reopen various aspects of the state and its economy. The Week 1 phase of reopenings will begin on Thursday, April 30. During Week 1, outpatient health care operations may resume, including primary care, dentistry, physical/occupational therapy, psychological/mental health, and similar practices. However, providers must follow guidance issued by their boards and/or associations to which are designed to keep healthcare professionals and patients as safe as possible.
WISCONSIN

(Reopened as of May 11)
On Wednesday, May 13 the Wisconsin Supreme Court struck down Gov. Evers stay-at-home order. On Thursday, May 14, the Wisconsin Department of Health Services issued the following guidance:
In thinking about moving beyond emergency and urgent procedures – returning to work – it is imperative to proceed with caution and informed judgment, considering the context of the environment where you work and the community where you live. It is essential to avoid advancing to routine procedures too quickly and ensuring that all the necessary Personal Protective Equipment (PPE), environmental controls, and workplace precautions recommended by the CDC, OSHA, ADA and other national organizations are in place.
Each dental office/practice should create a COVID-19 policy and procedures re-opening plan and provide training to all DHCP prior to seeing patients. Offices/practices should check with their malpractice carrier to determine if a revised informed consent form is needed. For more detailed recommendations on returning to work, refer to the ADA Return to Work Interim Guidance Toolkit. Dental offices/practices should also review the general guidelines for businesses issued by the Wisconsin Economic Development Corporation.
On May 11, the WDA issued the following update to their constituents: Today's Wisconsin Dentistry Examining Board teleconference lasted approximately three hours and included extensive discussion by the Board, comments from state Dental Director Russ Dunkel, DDC and input from the public, including WDA President-Elect, Paula Crum, DDS (Green Bay) and several other WDA members. Here are the highlights:
The State Dental Society Board unanimously approved the following statement: "The Dentistry Examining Board believes the citizens of Wisconsin need unrestricted access to dental services for public health and safety. We believe the dental profession is able to use their training, education, experience and expertise to determine the best course of care for our Wisconsin residents and our patients. Dentistry has always followed the highest level of infection control."
Per the State Board of Dentistry, in light of recent events, several licensees have asked the Board to advise them how best to continue their practice and have specifically asked for the Board's guidance on potential office closures. The Board of Dental Examiners cannot close your office due to COVID-19. If there would be any mandatory closures, it would not come from our office. We also cannot advise you on the correct course of action. Licensees are still required to adhere to the Board's Rules, Practice Act, and professional standards related to their professions.